Dean's Executive Advisory Board
Dean's Executive Advisory Board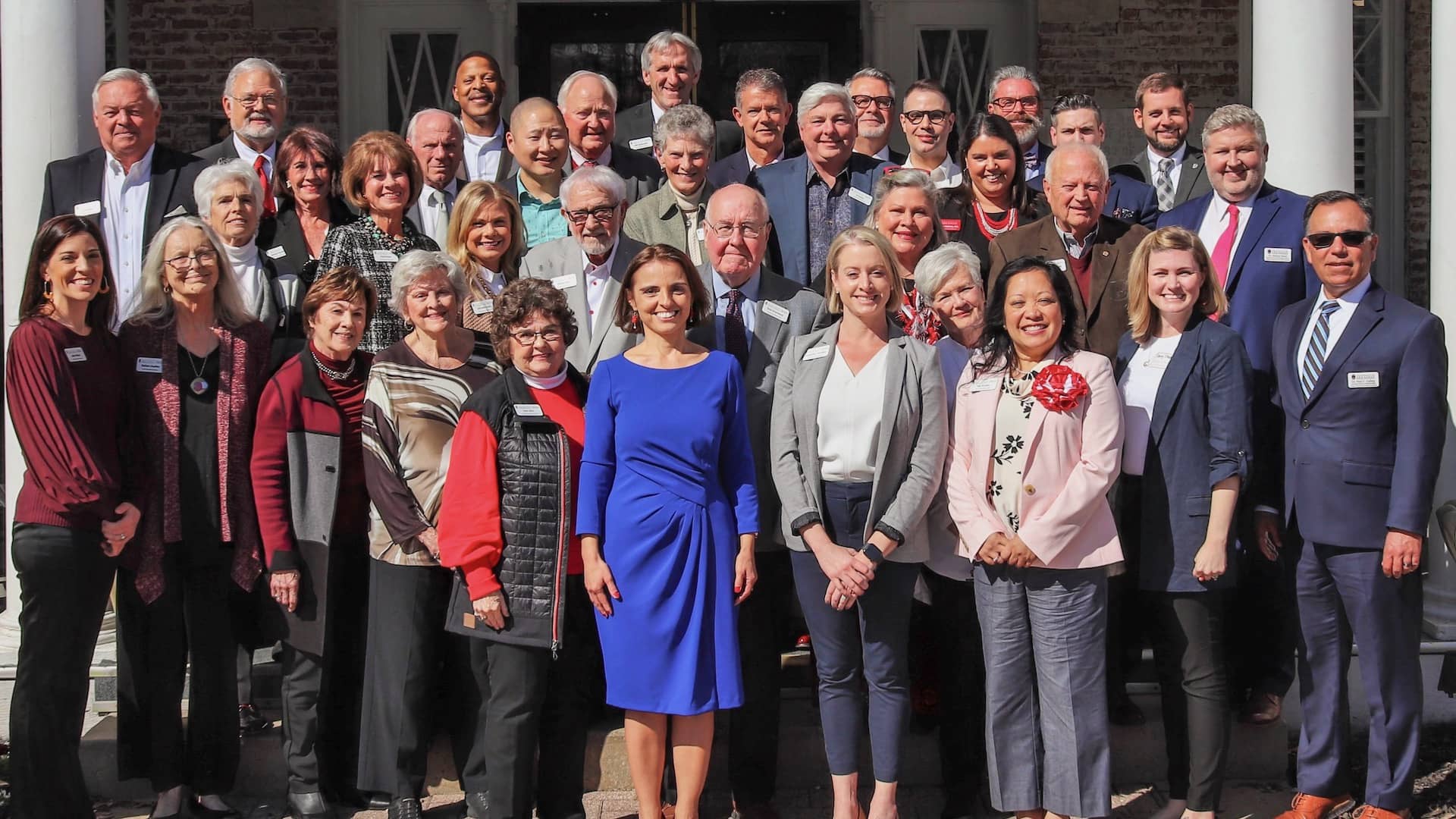 The Dean's Executive Advisory Board of the University of Arkansas Collge of Education and Health Professions functions as an advocacy group for the college and collaborates with Dean Kate Mamiseishvili on long-range strategic planning and identifying service and financial support opportunities.

Its 37 members — including alumni, community partners and other stakeholders — are education and health leaders committed to the college's vitality, improvement and growth. The board meets twice a year. In addition to regular meetings, the chair may call special meetings of the board or its committees. The board held its inaugural meeting in March 2023.
Executive Committee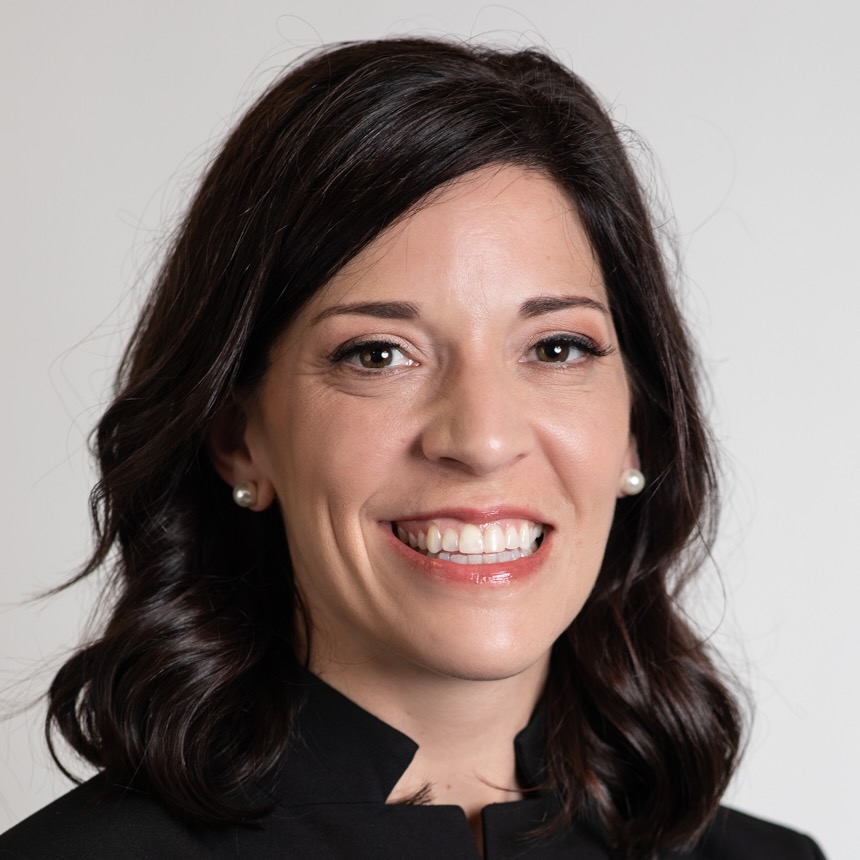 Ashlie Hilbun
Advisory Board Chair
CSO & Sr. VP of Strategic Marketing at Arkansas Children's Hospital
Little Rock
Ashlie Hilbun earned a Doctorate in Education from the University of Arkansas, holds an M.S.W. from Tulane University, and is a graduate of Centenary College of Louisiana in Shreveport. She currently serves on the Easterseals Board of Directors, the HealthTech Arkansas Strategic Advisory Board, and the Sam M. Walton College of Business Executive Education Advisory Board. She serves as Chief Strategy Officer and Senior Vice President of Strategic Marketing at Arkansas Children's. In her role, she reports to the President & CEO and guides the implementation of Arkansas Children's strategic goals and objectives. She is responsible for new business development and outreach focused on advancing child health initiatives as part of Arkansas Children's bold new promise - Unprecedented Child Health: Defined & Delivered. Hilbun previously served as Vice President of Philanthropy at Arkansas Children's Foundation, co-leading the system's overall fundraising strategy and crafting external messaging and storytelling. Before joining the Arkansas Children's team, she led the development and external relations for the University of Arkansas J. William Fulbright College of Arts and Sciences.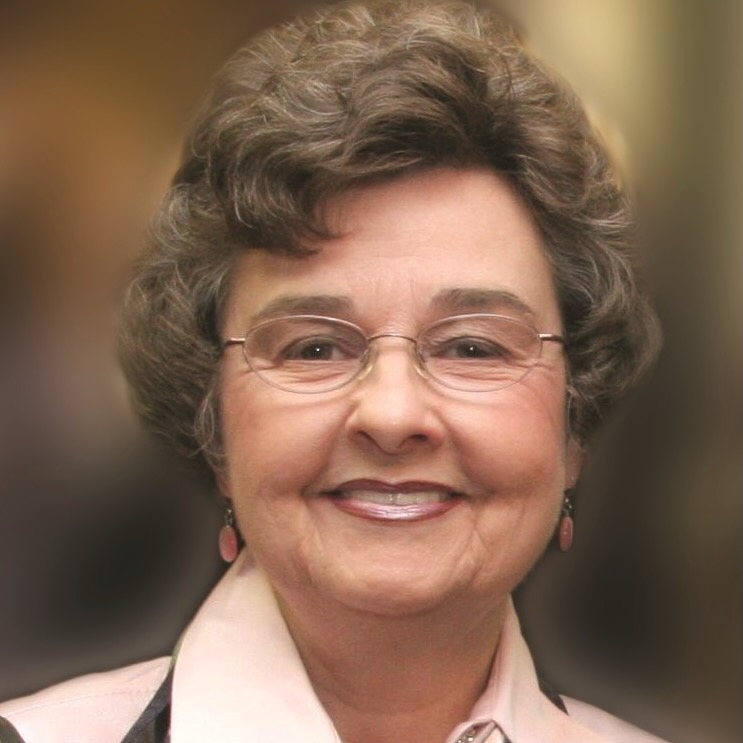 Anne Allen
Principal (retired)
Immediate Past Chair
DAC Co-Chair
Little Rock
Anne Allen comes from a long line of Razorbacks. She received her B.S., M.S. and Ed.S. degrees in Elementary Education at the University of Arkansas. She would go on to receive her Ph.D. in Education Leadership at Ole Miss. For more than 35 years Anne served in multiple teaching and administrative positions in the state of Arkansas. In addition, she has served as the Staff Development Coordinator for the Arkansas Department of Education and as the Education Administration Supervisor for Southeastern Arkansas schools. Committed to the best practices in the field of education, she is certified to serve as a Reading Recovery Trainer. As an Adjunct Professor for UALR Grad. Ed. School, she brought this expertise to Arkansas schools. An important cause for her has been serving COEHP as a member and co-chair of the former Dean's Advisory Council with an earlier administration. Other meaningful opportunities include when she and Charles were asked to serve with the COEHP Committee for the Campaign for the 21st Century in 2001 and again for Campaign Arkansas in 2016.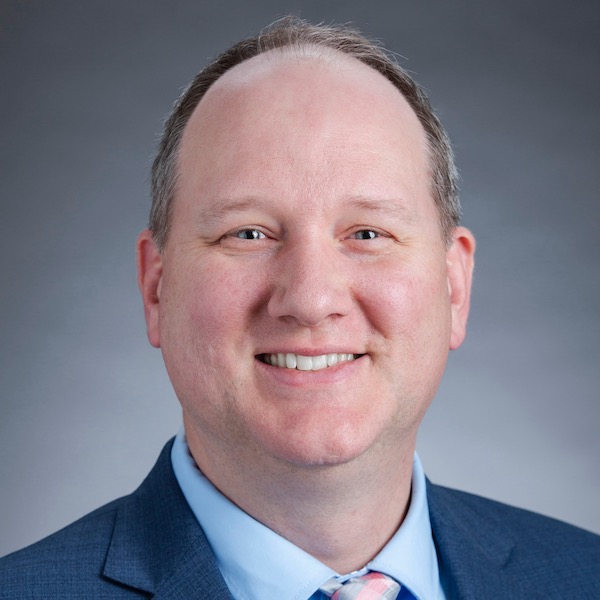 Judd Semingson
Chair-Elect

CEO Community Clinic
Rogers
Judd Semingson serves as the Chief Executive Officer of the Community Clinic. In this role, he oversees the daily operations of the multi-site primary care organization while working with the leadership team to ensure strategic operational growth. Community Clinic provides primary care, pediatric, women's health, and primary dental services throughout the Northwest Arkansas Region. Semingson leads a team that looks to expand primary care delivery in a comprehensive and accessible fashion. He works to build a culture of excellence focused on patient outcomes while improving patient and staff experience. An Arkansas native, Semingson received his undergraduate degree from the University of Arkansas with a bachelor's degree in nursing. He holds a master's in nursing from the University of Cincinnati and a Master of Business Administration with a Healthcare Management focus from Western Governors University. He is a Family Nurse Practitioner certified by the American Academy of Nurse Practitioners. He also serves as the Vice Chair of the Board of Community Health Centers of Arkansas.
Members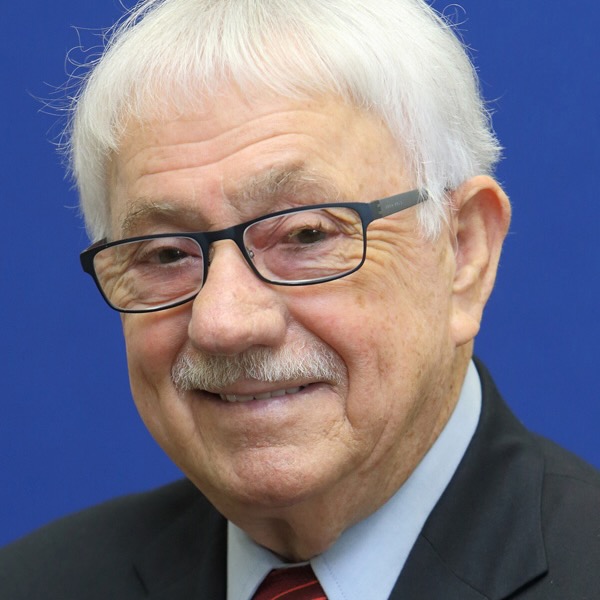 Charles F. Allen
Chief Administrative Officer (retired)
Little Rock
Charles Allen received his B.S. in Education and M.S. in Secondary Principalship from Arkansas State University. Soon afterward, he earned a School Administrator's Certificate from COEHP at the University of Arkansas. He would go on to earn a Ph.D. in Educational Leadership at Ole Miss in later years. He has served as Superintendent for three different Arkansas school districts. The Arkansas Department of Education (ADE) asked him to serve as Education Administration Supervisor for the western region of Arkansas and supervise 25 North Central Assoc. schools and 56 school districts within six counties. Following that, he was transferred to Southeast Arkansas to supervise 24 school districts in six counties. During that time, while serving both areas, he chaired NCA Evaluation Committees for 18 school districts. He agreed to serve as Superintendent of Schools for 16 schools in the Arkansas Department of Corrections School District (ADCSD) for five years, and then was named the Chief Administrative Officer of the newly organized Arkansas Corrections School System (ACSS) for the next 21 years. He has also served a 12-year appointment on the Arkansas Higher Education Coord. Board with 2 years as Chair.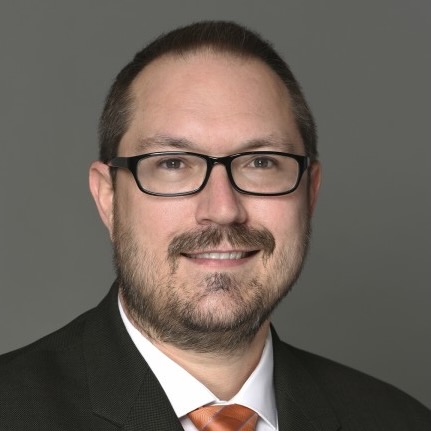 Joshua Barnett
CEO, NIET
Scottsdale, Arizona
Joshua Barnett, Ph.D., serves as the chief executive officer for the National Institute for Excellence in Teaching (NIET), a national non-profit organization with a mission to build educator excellence to give all students the opportunity for success. In this role, he leads NIET's work to support nearly 300,000 educators impacting more than three million students. His work throughout his career has explored how to improve educator quality in all schools for all students by addressing two related issues: examining how aspiring, new, and veteran teachers and principals are supported and how resources are distributed to and used within schools. Prior to joining NIET, he has served as an assistant professor of education policy and evaluation at Arizona State University. He has also served as the principal investigator on more than a dozen federal grants and is the co-author of the book A Straightforward Guide to Teacher Merit Pay: Encouraging and Rewarding Schoolwide Improvement.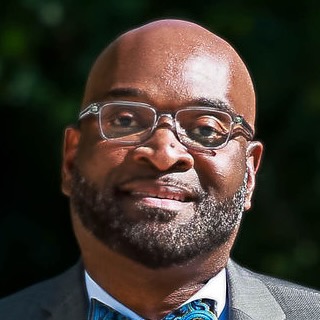 Fred Bonner
Prairie View A&M University Professor & Director of MACH III
Cypress, Texas
Fred A. Bonner II is a Professor and Endowed Chair in Educational Leadership and Counseling and Founding Executive Director and Chief Scientist of the Minority Achievement, Creativity, and High-Ability (MACH-III) Center at Prairie View A&M University. He was formerly the Samuel DeWitt Proctor Endowed Chair in Education in the Graduate School of Education at Rutgers University and an esteemed expert in the field of diversity in education. Prior to joining Rutgers, he was a Professor of Higher Education Administration and Dean of Faculties at Texas A&M University-College Station. He earned a B.A. in Chemistry from the University of North Texas, an M.S. Ed. in Curriculum and Instruction from Baylor University, and an Ed.D. in Higher Education Administration & College Teaching from the University of Arkansas. Bonner has been the recipient of numerous awards, including the American Association for Higher Education Black Caucus Dissertation Award and the Educational Leadership, Counseling, and Foundation's Dissertation of the Year Award from the University of Arkansas College of Education and Health Professions. In 2020, Dr. Bonner was selected for the prestigious Regents Professor Award by the Texas A&M University System. His work has been featured nationally and internationally. He is the author of the book Square Pegs and Round Holes: Alternative Approaches to Diverse College Student Development Theory (2021).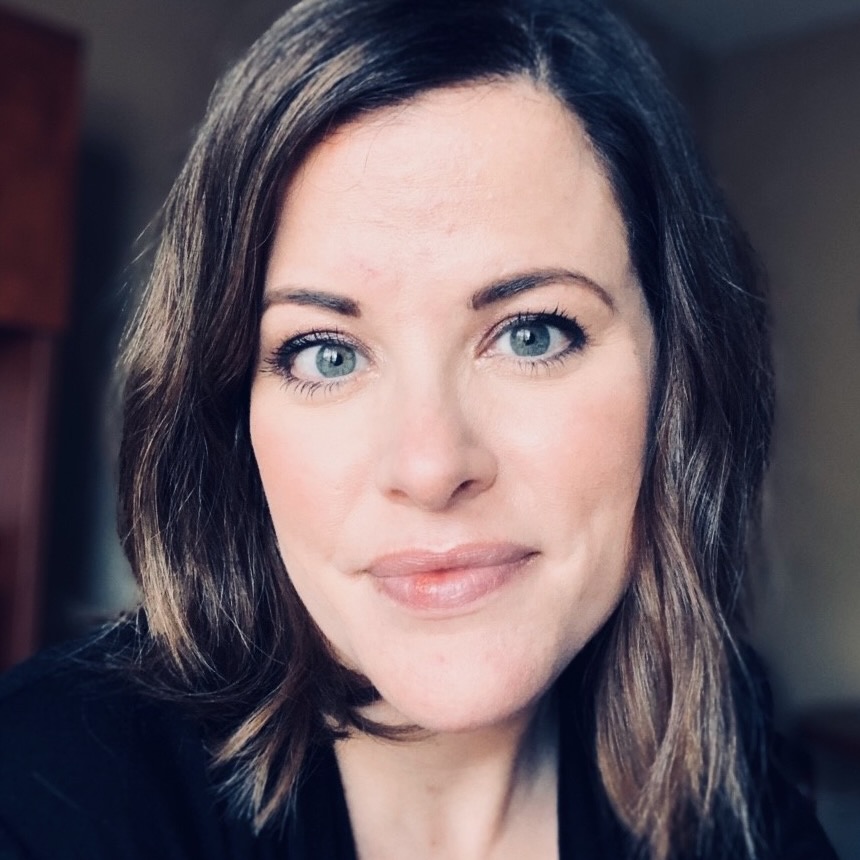 Erica Boughfman
VP Clinical Service for Arisa Health
Fayetteville
Erica Boughfman, Ph.D., LPC, has been working in the field of community behavioral health for over 20 years. Dr. Boughfman has always had an interest in working in the helping professions and graduated from the University of Arkansas with a bachelor's degree in Elementary Education. Upon graduation, she began work on her Master of Science in Counseling also from the U of A College of Education and Health Professions. As a licensed counselor, Erica began her work at Ozark Guidance as a school-based counselor. While doing that work, she returned to the College of Education and Health Professions as a Walton Fellow to complete her Ph.D. in Counselor Education and Supervision. Over the past 20 years, Dr. Boughfman has remained committed to the hard but rewarding work of community behavioral health at Ozark Guidance, serving in several different leadership roles within the organization. In March of 2020, Ozark Guidance joined with three other centers in Arkansas to form Arisa Health, the state's premier integrated behavioral health system serving 41 counties in Arkansas. Dr. Boughfman serves as the Vice President of Clinical Services for the NW Region of Arisa Health.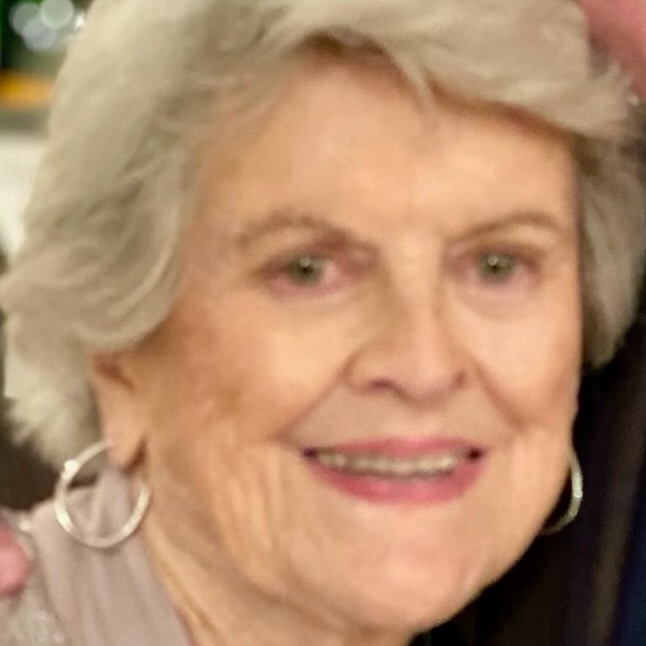 Sissi Brandon
Teacher, retired
Little Rock
Elizabeth "Sissi" Riggs Brandon graduated from the University of Arkansas with a B.S. in Education where she was a member of Chi Omega and Student Council, Associate Editor of both the Arkansas Razorback yearbook and the Arkansas Traveler newspaper, and Secretary of the Senior Class of 1955. After graduation, she taught English at Little Rock Central High. She married Doug Brandon ln 1957 in Hot Springs. They lived a loving partnership until his death in 1992. Their four children are Libby, Kathleen, Bridget, and Benton. She was very active in Democratic Politics and was a Delegate to the 1966 Democratic Convention in Atlantic City, NJ. Her recent commitments included chairing the Old State House Museum Board and serving as a board member and founding Chair of the UAMS Friends of Research in Psychiatry and past chair and 25-year member of the UA College of Education and Health Professions Dean's Advisory Council. Mrs. Brandon has also served in several other capacities, including on the Reynolds Center Board, UA National Development Council, Chancellor's Society, Little Rock City Planning and City Beautiful Commissions, Pulaski County Quorum Court, Arkansas Governor's Mansion Commission, Curran Hall Restoration Commission, and as Central Arkansas co-chair of Campaign for the 21st Century. She was honored to be the first female to be elected President of the UA National Alumni Association and the 1997 Recipient of the UA Alumni Lucas Distinguished Service Award.
Larry Brown
President, Harbor Footwear
Dallas
Larry Brown is a 1976 graduate of the U of A. He played for the Razorback football team from 1972-76. He majored in banking and finance. He has served on the Steering Committee for the 2010-2018 Capital Campaign and is a member of the Razorback Foundation and Arkansas Alumni Association. He is currently employed with Globe Life.
Patti Brown
A.L. Chilton Foundation
Dallas
Patti Brown is a 1975 graduate of the U of A where she was a member of Delta Delta Delta Sorority and majored in Elementary Education. She has served on the Steering Committee for the 2010-2018 Capital Campaign and is a member of the Arkansas Alumni Association. Patti, along with her sister, Bonnie Harding, serves on the Distribution Committee for the A. L. Chilton Foundation.
Meredith Brunen
VP, University Advancement, UWG
Newman, Georgia
Meredith Brunen earned three degrees from the University of Arkansas: a bachelor's degree in international relations and Middle East studies and both master's and doctoral degrees in higher education leadership. A talented and trusted higher education executive and nonprofit leader, Dr. Brunen currently serves as the Vice President for University Advancement at the University of West Georgia. She works to enhance fundraising outcomes for the university, elevate the profile, brand, and affinity for the institution, and engage key partners to deliver outcomes for students in service to the University's strategic vision. Dr. Brunen oversees the University Advancement division and provides leadership for the areas of Development, Data Integrity and Enrichment, Alumni and Constituent Engagement, Marketing and Communications, and University Foundations. As the CEO of the University's affiliated foundations, she also serves as the primary liaison for each respective governing board. Prior to joining UWG, Dr. Brunen served in similar executive roles at the University of South Carolina, the University of West Florida, and Northwest Arkansas Community College. Dr. Brunen was named the 2019 Outstanding Young Alumni of the Year by the University of Arkansas College of Education and Health Professions, recognized as a Forty Under 40 by the Northwest Arkansas Business Journal, and honored as the 2014 Young Woman of the Year by the Northwest Arkansas Businesswomen's Conference. She is married to Kyle Brunen, who is currently working for Emory University and is also a U of A alumnus. They have two young sons, Jude and Beau.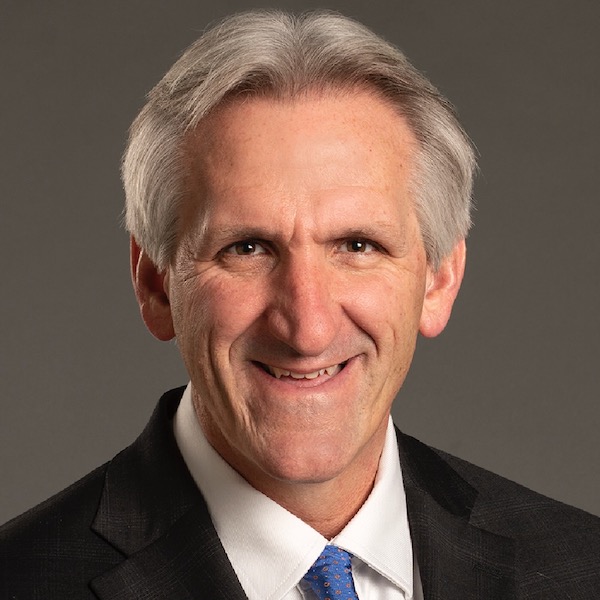 John Buckwalter
Superintendent
Boise, Idaho
John Buckwalter, Ph.D., currently serves as the Provost and Vice President for Academic Affairs at Boise State University. Prior to joining Boise State University in 2021, Dr. Buckwalter served for 8 years as the Betty L. Tointon Dean of the College of Health and Human Sciences at Kansas State University. Prior to joining Kansas State University in 2013, he spent six years at the University of Texas at Arlington as Chair of the Department of Kinesiology and then as the Associate Dean for Research and Graduate Studies in the College of Education and Health Professions. Prior to moving to Texas, he spent 12 years at the Medical College of Wisconsin where he began as a Post-Doctoral Fellow and eventually rose to the rank of Associate Professor of Anesthesiology. He developed a primary research agenda related to the neural control of blood flow during exercise. Dr. Buckwalter's research has been supported by several sources including grants from both the National Institutes of Health and the American Heart Association. Originally from Arkansas, Dr. Buckwalter earned a B.A. in Spanish and B.S. in Health and Physical Education at Centenary College in Shreveport, Louisiana, and both an M.S. and Ph.D. in Kinesiology from the University of Arkansas at Fayetteville. He is a Fellow of both the American Physiological Society and the American College of Sports Medicine.
John L. Colbert
Superintendent
Fayetteville
John L Colbert, a native of Rondo, Arkansas, graduated from Barton High School in 1973. He graduated from the University of Arkansas at Fayetteville with a B.S.E. in Education (1976) followed by a Master of Education in 1982 and a Doctorate in Educational Leadership in the fall of 2017. He has worked as an educator for 47 years. Currently, he is serving as the Superintendent for Fayetteville Public Schools. He serves on the Board of the Arkansas Athletic Association and Fayetteville Chamber of Commerce. He serves as a Deacon and Trustee at the St. James Missionary Baptist Church. Dr. John L Colbert has been actively involved in several civic and professional groups over the years. He is the advisor and founder of the Northwest Arkansas MLK Dream Keepers, a member and founder of the NWA Arkansas MLK Council and NAACP, and a 33-degree mason where he serves as the Grand Treasurer. Dr. Colbert is a member of the Special Olympics Area 3 Management Team. He is very active with his fraternity where he is a member of Kappa Kappa Chapter and Omicron Zeta Lambda Chapter. In his personal accomplishments, John L Colbert includes his 42-year marriage to his late wife, Cheryl, two lovely daughters, J'onnelle and Janneesa, and two beautiful granddaughters, Sy'Ree and Serena.
Ryan Cork
Northwest Arkansas Council
Springdale
Ryan Cork's career began as a senior medical corpsman for the U.S. Navy before taking on the role of administrator at The Ohio State University Wexner Medical Center and James Cancer Hospital. He serves as the executive director of the Northwest Arkansas Council's Health Care Transformation Division where he collaborates with regional healthcare systems to improve healthcare in Benton and Washington counties in Northwest Arkansas. Some of the main goals of the division include increasing graduate medical education positions and expanding integrative research. Cork joined the Council after serving in several leadership positions with the Cleveland Clinic, including key roles with Cleveland Clinic's locations in Abu Dhabi, United Arab Emirates, and other countries in the Middle East and North Africa. Since 1994, Cork has served on active duty in the United States Navy and most recently with the United States Navy Reserves, Medical Services Corp. His responsibilities throughout his career have included strategic and financial planning for capacity growth, clinical care, and healthcare operations.
Ro DiBrezzo
Professor, U of A, retired
Fayetteville
Ro DiBrezzo, University Professor emerita, served as a faculty member at the U of A for 37 years. During that time, she served on numerous departmental, college, and university committees; was recognized with awards for teaching, research, and service; and held leadership roles within the university's administration, including as co-founder and co-director of the Wally Cordes Teaching and Faculty Support Center, President of the Teaching Academy, Faculty Senate chair, and co-director of the Office for Studies on Aging since 1999. Dr. DiBrezzo served as the Vice Provost for Academic Affairs from 2012-2013 then held the post of Vice Provost for Faculty Development and Enhancement from 2014-2017. She served as the first Vice Provost for Faculty Affairs for two years before returning to the faculty as a University Professor of exercise science in the Department of Health, Human Performance and Recreation in 2019 and retiring in 2020.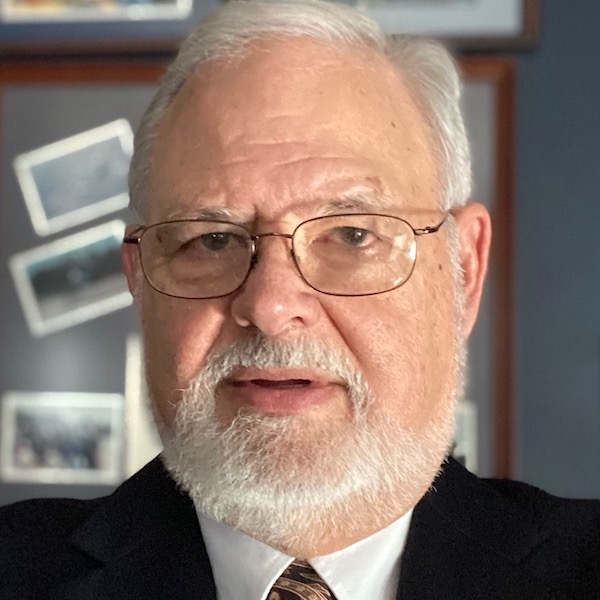 John Donaldson
Hormel Foods Senior Sales Analyst, retired
Bentonville
John Donaldson is a retired businessman following a 40+ year career in the Consumer-Packaged Goods (CPG) Industry. Upon graduation from high school, John elected to join the United States Marine Corps where he distinguished himself by earning three meritorious promotions over the next two years. Answering his country's call to duty, he volunteered and served a tour of duty with the 1st Marine Air Wing in Danang, Vietnam. Upon his return from overseas, John began his college studies at Little Rock University, now the University of Arkansas-Little Rock, and Arizona State University where he majored in business with a focus on accounting. As Vice-President of Grocery Sales for a firm in Little Rock, John saw the need for a direct relationship and presence in Bentonville to facilitate doing business with Walmart. John and his wife, Eileen, moved to Bentonville in 1996 along with their daughters, Katie and Kelly Jane. John serves as the family liaison and spokesperson for the Col. John H. and Jane W. Donaldson Endowed Memorial Scholarship Fund at the University of Arkansas College of Education and Health Professions. This scholarship, created by John's aunt and uncle, is helping to fund studies for students in their fifth year of the Master of Arts in Teaching program. John spent the last 15 years of his business career with Hormel Foods. He and Eileen are now enjoying retirement at their home in Bentonville where they enjoy traveling and watching Razorback sports of all kinds.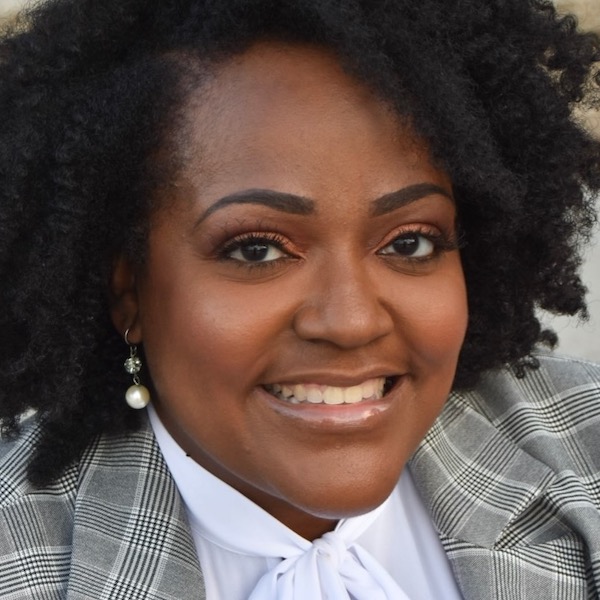 Devan Ford
Anderson Cancer Center Program Director, Office of DEI
Houston
Devan Ford is a diversity, equity, and inclusion leader, practitioner, and coach. She leads diversity, equity, and inclusion educational programs and initiatives at the University of Texas MD Anderson Cancer Center. Devan also serves as a lecturer of Women's, Gender, and Sexuality Studies at the University of Houston. Dr. Ford is a governing board member and inaugural member-at-large for DEI for the Council for the Advancement of Standards in Higher Education (CAS). In 2016, Devan started Dr. Devan's Coaching + Consulting Co. to assist companies, educational institutions, and non-profit organizations with fostering equity, diversity, inclusion, and belonging. Dr. Ford is a graduate of Texas Southern University (Bachelor of Arts), Texas A&M University (Master of Science), and the University of Arkansas (Doctor of Education). She holds certifications in unconscious bias, cultural intelligence, diversity and inclusion in the workplace, mediation, and conflict resolution, leadership, and life coaching. Outside of work and community service, Devan enjoys cooking, reading, writing poetry and short stories, traveling, and spending time with her family and friends.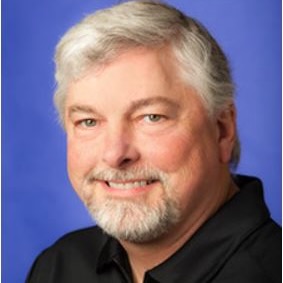 Al Gordon
Physician at MANA Family Medicine North
Fayetteville
Al Gordon is a native of Helena, AR. He earned a Bachelor of Arts degree from Hendrix College, a master of science degree from the University of Central Arkansas, and an M.D. from UAMS. He served his residency at UAMS Northwest. He was on the original team of three to organize a primary care system for UA student-athletes in 1994. He served as the Medical Director for the Graduate Program in Athletic Training since its inception. He was the 2012 SEC Team Physician of the Year. He currently serves as Chairman of the Board for Medical Associates of Northwest Arkansas (MANA).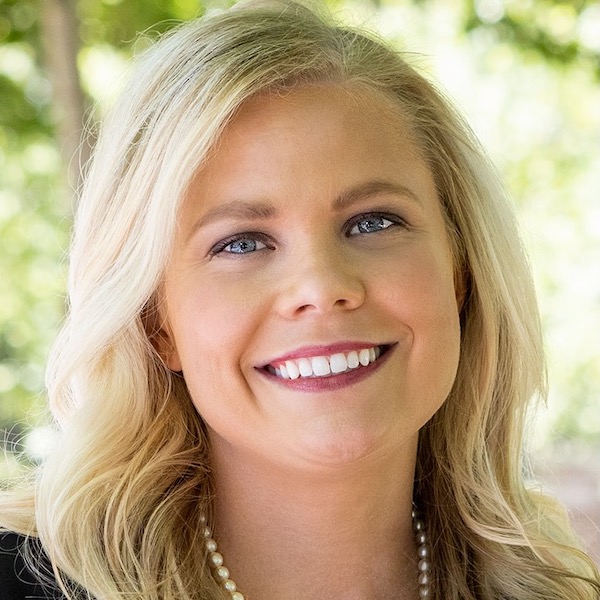 Meredith Green
Sr. VP and Chief Nursing Officer
Farmington
Meredith Green, M.S.N., APRN, Senior Vice President and Chief Nursing Officer, has worked for Washington Regional Medical Center for 16 years. She has served in various leadership roles, including as the Administrative Director in Women and Infants Services, where she played an integral role in the planning, design, and staffing of Washington Regional's Women and Infants Center that opened in 2016. Meredith earned both a master's degree and a bachelor's degree in nursing at the University of Arkansas and received credentialing as a Clinical Nurse Specialist in Adult and Geriatric Health. She received the ANGELS Award for Outstanding Service to Obstetrical Nursing from the University of Arkansas for Medical Sciences and was also recognized as the 2018 C.E. Melville Young Administrator of the Year Award by the Arkansas Hospital Association.
Reed Greenwood
Former Dean, COEHP
Fayetteville
Reed Greenwood is Dean emeritus and Professor of the College of Education and Health Professions at the University of Arkansas. He received his doctorate in counselor education from the University of Arkansas, and his career includes positions as a high school mathematics teacher, rehabilitation counselor, and administrator. While serving as Dean, the college increased enrollment by over 50 percent, secured the largest private gift in its history, created and endowed seven faculty chairs, increased the endowment to over $34 million, and recruited over 50 new faculty. He is an active scholar with numerous publications and presentations in the fields of counseling, rehabilitation, and education. His professional service includes the President's Committee on the Employment of People with Disabilities, the Arkansas Board of Examiners in Counseling, and numerous civic and community organizations.
Laurie Hamilton
Partner, Board for ATC
Lake Village
Laurie Black Hamilton was born in Little Rock, AR, raised in Pickens, AR, and graduated from Dumas High School and William Woods College after attending seven different colleges (including summer schools and a semester in London, England). She earned a Missouri Lifetime teaching certificate (1-8 Elementary and K1-12 Special Ed) and began graduate studies at the U of A. She taught Special Education in Dumas, Arkansas, before moving to Lake Village and completed her master's degree in special education just before the birth of her first child! Mrs. Hamilton received additional certification in Early Childhood Education to teach kindergarten. She recently received an Arkansas Lifetime teaching certificate and is now enjoying teacher retirement! She has served more than 23 years on the Keep Arkansas Beautiful Commission and over 20 years on the Arkansas Governor's Mansion Association, currently as its Vice-Chairman. Laurie has served the Arkansas Federation of Garden Clubs as Club Treasurer, Secretary, several times as President, and twice as Southeast District Director. She served on the Southeast Arkansas Regional Library Board for over 10 years. She married the love of her life 2 years ago, Dr. Hartford Hamilton, who was a famous Razorback football player (see his name on the razorback statue in front of the football stadium and throughout the stadium).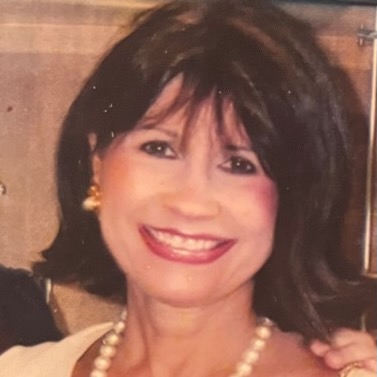 Bonnie Harding
Dallas
Bonnie Harding grew up in Dallas, attended the University of Arkansas, and graduated with a B.S. in Education. She was a member of the Zeta Tau Alpha sorority and served on the Steering Committee for the recent UA Capital Campaign. She has been active in many Dallas charitable organizations including the Junior League of Dallas, the Crystal Charity Ball where she serves on the Advisory Board through 2025, and the Dallas Woman's Club. Bonnie served on the UT Southwestern Medical School's President's Advisory Board and is on the Distribution Committee for the A. L. Chilton Foundation.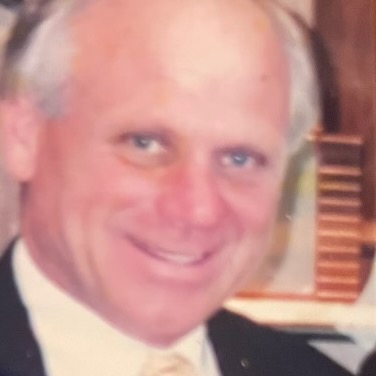 Ed Harding
Corporate Account Manager at Chevron Phillips Chemical Co.
Dallas
Ed Harding graduated from the University of Arkansas, where he was a member of Sigma Phi Epsilon, in 1967 with a B.S. in Chemical Engineering. He served on the Steering Committee for the recent UA Capital Campaign. He has worked for Phillips Petroleum and Chevron Phillips Chemical Company in various positions for almost 56 years. He has been married to Bonnie for 53 years, and they have two children and four grandchildren. They have lived in Dallas for the past fifty years where they are members of Bent Tree Country Club.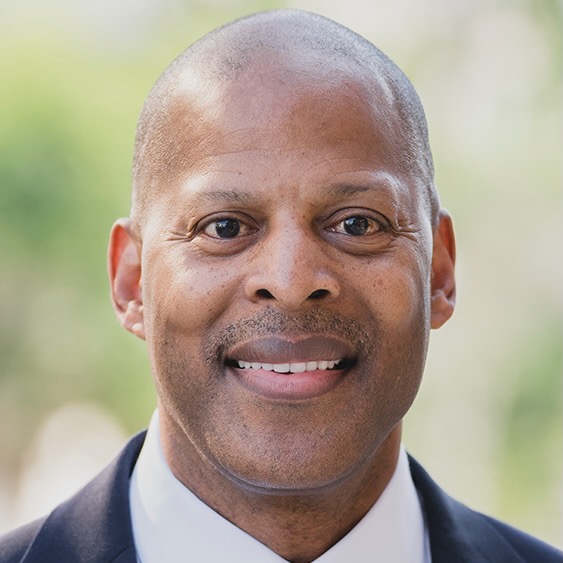 Walter Harris
President, Health Care Transformation
Bentonville
Walter Harris earned a Bachelor of Arts in Management and Communications from Concordia University and a Master of Business Administration from Regis University. He proudly served in the U.S. Air Force from 1982 to 1991 and as a liaison to the Office of the Secretary of Defense under the Honorable Casper Weinberger. Harris has received several honors, including the Exemplary Service Award, Secretary's Commendation Award, Blacks in Healthcare Award, Leadership in Government Award, and Distinguished Service Award. He is a certified executive coach, project management professional, and member of the International Coaching Federation. He is a member of the board of directors for the Mercy Health System, where he serves as Chair of the Co-workers Committee and as a member of the Stewardship Committee. A mission-focused leader with an extensive history of senior operations-management roles at nonprofit institutions, Harris most recently served as Senior Vice President of Administration and Finance at the Kaiser Permanente Bernard J. Tyson School of Medicine in Pasadena, California. Prior to that role, he served as Vice President and COO at the George Washington School of Medicine and Health Sciences, Global COO for the Food and Drug Administration, Chief Management Official for the Centers for Disease Control and Prevention, and Chief Information Officer for the Department of Housing and Urban Development. He also held positions within the Veterans Health Administration. Currently, he oversees the Health Transformation Division for Art and Wellness Enterprises including Alice L. Walton School of Medicine and Whole Health Institute.
Sharon Hunt
COEHP Department Head, Dean (retired)
Fayetteville
Sharon Hunt earned her doctorate at the University of Georgia in 1977. Dr. Hunt was hired as an assistant professor in the Department of Kinesiology and Health Promotion at the University of Kentucky. She served on that faculty for 13 years as she continued to move up through the professional ranks and was named Director of Graduate Studies for her department. Dr. Hunt had the unique opportunity to return to her alma mater when she was hired as the Department Head of Health, Human Performance and Recreation at the University of Arkansas in July 1990, and she worked in that position from 1990-2011 except for the year that she served as Interim Dean for COEHP (2000-2001). Upon stepping down as Department Head, she returned to the faculty where she taught three classes per semester, conducted research, and took on a heavy institutional service role. She was asked to be on the Board of Directors for the Arkansas Alumni Association for six years, and she was also appointed by the Chancellor as the first female and non-lawyer to serve as the Faculty Athletics Representative to the Southeastern Conference and the NCAA (2010-2017). In May 2019, Dr. Hunt retired as a Professor Emeritus of Kinesiology after a 42-year career in higher education. Sharon and her husband, David, will celebrate their 50th wedding anniversary this summer, and they have two adult children, Dr. Justin Hunt and Ms. Ashley Smith, who both also reside with their families in Fayetteville. Sharon and David are enjoying their retirement years which are filled with travel, fly fishing, golf, and following their four precious grandchildren in all their activities.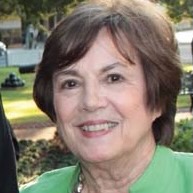 Nikki Lawson
School Board member and teacher (retired)
Cammack Village
Niki Lawson received a Bachelor of Arts degree from the University of Arkansas. After graduation, she would go on to teach social studies/civics, Arkansas history, and geography at Pulaski Heights Jr. High. She has since retired from teaching. She served on the NEASD Paragould Board of Education from 1984-2001. Previously the Chairman of the OSH Commission, she currently presides as Secretary. She has been active with the U of A beyond graduation, serving on the University of Arkansas Development Council, Dean's Advisory Board, Alumni Board member (two terms), and the Committee to Save Old Main. Nikki is president of the Arkansas Medical Society Medical Alliance and Arkansas Symphony Guild.
Derek Lee
Owner of Rise Physical Therapy
Fayetteville
Derek Lee is a Fayetteville, Arkansas, native and alumnus of the University of Arkansas where he received his Bachelor of Science in Kinesiology and Exercise Science in 2007. He went on to pursue his Doctorate in Physical Therapy at Southwest Baptist University. After practicing in the field of outpatient orthopedic physical therapy for five years, he co-founded Rise Physical Therapy to serve the Northwest Arkansas population. He and his wife, Erin Lee, have two children, Isaiah (8) and Josephine (3). In his free time, he enjoys spending time with his family, running, or fly fishing.
Warren McDonald
Blue Cross Blue Shield
Springdale
Warren McDonald earned a bachelor's degree from the University of Arkansas in psychology with a minor in chemistry. He then completed the first MBA program for non-business undergraduates at the Walton College of Business. In 2000, he received a Master of Science degree in health science administration from the College of Education & Health Professions. Prior to joining Arkansas Blue Cross in 1994, he served for 20 years as the founder/executive director of the Central EMS paramedic ambulance and 9-1-1 dispatch center in Washington County. Warren McDonald is the Provider Network Manager in the northwest and west-central regions for Arkansas Blue Cross and Blue Shield. He has responsibility for provider relations, business relationships, and administrative support for healthcare providers in 27 counties with a focus on costs, quality, access, utilization, and value-based reimbursement. Warren is a member of the NWA Council, chair of the Fayetteville Civil Service Commission, past president of the Fayetteville Downtown Rotary Club, a member of the Fayetteville Chamber of Commerce, the Arkansas chapters of the Healthcare Financial Management and Medical Group Management associations, the Lambda Chi Alpha alumni board, and St. Paul's Episcopal Church.
Charlotte Meredith
English teacher (retired)
San Antonio
Charlotte Meredith has taught grades seven through college and served in administrations in numerous educational institutions across America. Although she was born, raised, and started her college journey in Oklahoma City, a move to Arkansas allowed her to attain, while working full time, her Doctorate in Education Administration from the University of Arkansas. After her marriage to Colonel J. Conley Meredith, USAF (Retired), she taught or served in public school administration in seven states including Arkansas, Virginia, Colorado, California, Alabama, and Texas. As she looks back at the cultural and academic challenges of many inter-state experiences, studies of the concepts of inclusion and small group problem-solving communication techniques learned in classes provided opportunities for outstanding educational success. For example, while teaching in Santa Maria, California, she was the recipient of the First Place Golden Bell Award selected by the California School Boards Association for a "Performing and Communication Arts Inclusion Program." Her professional experience in Arkansas began with Practice Teaching at Central High School. Finally, living in San Antonio, Texas, she considered it a delight to serve on the Dean's Advisory Council created by Dr. Reed Greenwood in 2011.
Susan Patton
EMSON Director (retired)
Austin, Texas
Susan Patton has served the profession of nursing in several capacities. She holds a doctorate in community health promotion from the University of Arkansas and is a licensed advanced practice registered nurse, a certified clinical nurse specialist, and a certified nurse educator. She also holds a master's degree in health services administration from the University of Arkansas at Little Rock, a master's degree in nursing from the University of Arkansas, and a bachelor's degree in nursing from the University of Arkansas for Medical Sciences. Patton served as associate professor of nursing and director of the Eleanor Mann School of Nursing at the University of Arkansas and coordinator of the Health Policy tract in the Public Policy Program. She retired from these positions in 2022 but continues to teach in the nursing graduate program. Patton held several leadership positions in the healthcare industry prior to her academic career. She served as a chief operating officer for Austin (Texas) Regional Clinic, director of Girling Home Health in Austin, director of clinic operations for Northwest Health Systems and the Schmieding Center for Senior Health in Springdale, Arkansas, and project coordinator for a Robert Woods Johnson Maternal Child Health Grant at the Arkansas Department of Health in Little Rock. Her research focuses on the prevention of fall injuries among the elderly and using evidence to improve health behaviors in vulnerable populations. Dr. Patton currently serves on the Board of Directors for Circle of Life Hospice and has an appointment as adjunct faculty at the Eleanor Mann School of Nursing.
Jim Rollins
President of Northwest Technical Institute
Hindsville (Madison County)
Since July 2020, Jim Rollins serves as the President of Northwest Technical Institute (NWTI) in Springdale, Arkansas. Prior to his service to NWTI, he served as the Superintendent of the Springdale School District for 38 years. Under Dr. Rollins' visionary leadership, the schools, students, and educators of Springdale have achieved both state and national honors, and the Springdale School District is not only a leader in the state of Arkansas but a model for the nation. Over Dr. Rollins' career, he has served on several state boards and committees and received multiple honors and recognitions. These include being the only school superintendent in Arkansas to be named "Superintendent of the Year" twice and being named one of the "40 Years/40 Leaders for Arkansas" by the Winthrop Rockefeller Foundation (December 4, 2014), as well as serving on the Board of the Arkansas Association of Educational Administrators and the Board of Directors of the Northwest Arkansas Educational Service Cooperative. Dr. Rollins was presented with the "Humanitarian Award" by the Northwest Arkansas chapter of the National Federation for Just Communities (2009), and he received the "Unity Award" from the Arkansas House of Representatives in 2015 for his service to the Northwest Arkansas Community. He was also named "Alumnus of the Year" by the University of Arkansas (2020), and he was featured in Money magazine as one of 50 "Money Heroes" across the nation for efforts to promote economic education in public schools.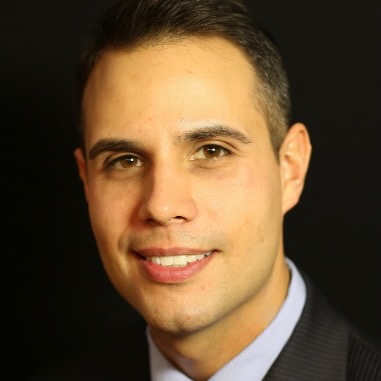 Roman Ruiz
AIR education research
Arlington, Virginia
Roman Ruiz is a postsecondary education researcher at the American Institutes for Research (AIR), one of the nation's leading behavioral and social science research institutions. At AIR, he leads project teams and conducts applied research on a range of topics including college and career readiness, student financial aid, equity in U.S. higher education, postsecondary data, and policies and practices designed to improve college student success. Current and recent project funders include the federal government (e.g., National Center for Education Statistics), state governments (e.g., Maryland State Department of Education), and foundations (e.g., Bill & Melinda Gates Foundation). His work has appeared in myriad research products and publications for academic and broad audiences, including peer-reviewed journals (e.g., Journal of College Student Retention: Research, Theory & Practice), books (e.g., American Higher Education in the Twenty-First Century), reports (e.g., Indicators of Higher Education Equity in the United States), blogs (e.g., Higher Education Today), and data visualizations. He holds an M.Ed. in Higher Education from the University of Arkansas College of Education and Health Professions and a Ph.D. in Higher Education from the University of Pennsylvania Graduate School of Education.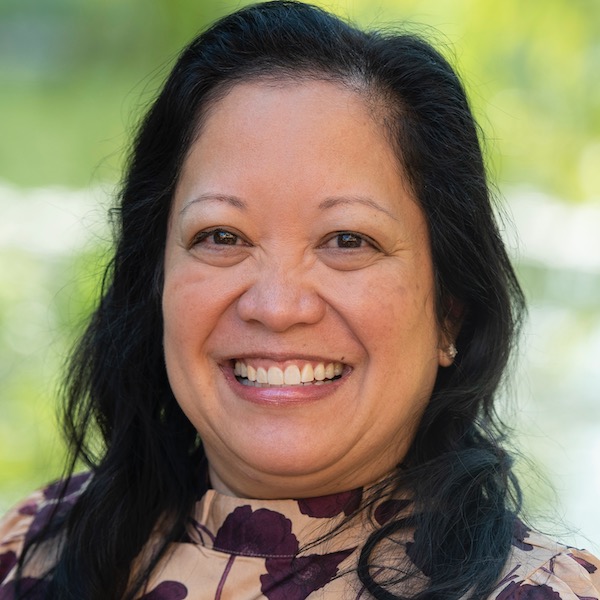 Gigi Secuban
VP for Institute of Inclusive Excellence
San Marcos, Texas
Gigi Secuban earned her bachelor's degree in psychology, a master's degree in health science/community health, and a doctoral degree in higher education administration from the University of Arkansas. She currently serves as the inaugural Vice President for Institutional Inclusive Excellence (VPIIE) at Texas State University in San Marcos, Texas. Secuban previously served as Vice President for Diversity and Inclusion at Ohio University since 2018. While there, she led the university to 5 straight years as a HEED award winner and provided leadership for the creation of the first-ever diversity, equity, and inclusion strategic plan for the campus. Secuban brings more than 25 years of experience in higher education to Texas State. Between 2012 and 2018, she served as associate vice chancellor for Student Affairs at the University of Illinois, Urbana-Champaign. She has been responsible for DEIA efforts, providing educational opportunities for students, faculty, and staff around the various dimensions of diversity and intersections of identities, overseeing cultural and resource centers, creating and promoting an inclusive excellence strategic plan with university partners, fundraising to support DEIA, elevating DEIA through branding, and assessing the campus climate. Secuban also served 15 years at the University of Arkansas in various capacities, including as senior associate director for the Freshman Engineering Program, director of the University's Multicultural Center, and director of Student Affairs and Diversity Services in the College of Education and Health Professions.
Barbara B. Shadden
Former faculty
Fayetteville
Barbara B. Shadden, Ph.D., CCC-SLP, BC-ANCDS, University Professor emerita, is the former director of the Communication Disorders program and co-director of the Office for Studies on Aging at the University of Arkansas. She has published and presented on topics in aging, aphasia, and other neurogenic disorders, and discourse. This includes five textbooks and numerous referred articles, invited journal articles, and book chapters, as well as more than 150 major presentations. She has also served on the editorial board of two journals; as editor of three journal issues; and as a reviewer for seven journals, three publishers, and three funding agencies. Dr. Shadden has served in leadership roles in several professional organizations, including Aphasia Access, and her recognitions include ASHA Fellow; Honors of the Academy of Neurologic Communication Sciences and Disorders; University of Arkansas Alumni Distinguished Teaching Award; and Honors of the Council of Academic Programs in Communication Sciences and Disorders.
Gary Stark
Sr. Advisor, WPPG
Tontitown
Gary Stark is a Senior Advisor for K-12 education with the Walton Personal Philanthropy Group, overseeing the work in the tri-state area of Arkansas, Missouri, and Oklahoma. Gary has worked in schools, the federal government, and philanthropic capacities throughout his 30-year career in education. He started his career as a classroom teacher in Tennessee and as an Arkansas principal earning national recognition by receiving the Milken Educator Award in 2001. Gary later became the vice president of the Milken Family Foundation where he focused on the recognition and support of educators in our society. In 2010, he became president and CEO of the National Institute for Excellence in Teaching (NIET), a national non-profit focused on educator effectiveness. Gary also served at the U.S. Department of Education and worked as an advisor to the U.S. Assistant Secretary of Education. He holds a doctorate in educational administration from the University of Arkansas. He is a husband, father of two daughters, and military veteran.
Jacqueline Truesdale
VP of Patient Care Services at Mercy
Rogers
Jacqueline Truesdale has been in various leadership roles at Mercy NWA for the last 10 years. She served for many years as the VP of patient care services and is now the Chief Nursing Officer. She began her career as a bedside nurse in the cardiac unit at Northwest Medical Center in 2001 but quickly transitioned into a leadership role. In 2013, she joined Mercy NWA as the Director of Med-Surge. Through optimism and a positive outlook, she helps support the nursing team and always strives to build a culture of excellence. She loves what she does and is passionate about supporting our nurses. She sees their hard work and commitment to patients in their daily work. She strives to make sure they always have what they need to do their jobs. She is a Northwest Arkansas native and understands the unique needs of the community while serving patients and co-workers. Outside of work, she is a big Razorback fan and travels with her husband.
Jeff Webster
President & CEO of Excellerate Foundation
Bentonville
Jeff Webster is the President/CEO of Excellerate Foundation. Jeff works closely with Excellerate's Board of Directors and is responsible for the overall management, leadership, and strategic direction of the Foundation. Jeff has decades of experience as a high-level executive at companies in Northwest Arkansas and across the country, including President/COO of Simmons Feed Ingredients, Group VP of Renewable Products and Senior VP of Strategy at Tyson Foods, Inc., VP of Global Strategy for Kellogg Company, and CEO/COO for multiple start-ups in technology and human performance sectors. Jeff is originally from Kalamazoo Michigan, attended Michigan State University in their geophysics program, and attended Northwestern's Executive Development program. Jeff is married to his wife, Teena, of 36 years and has two daughters and four granddaughters all residing in NWA.