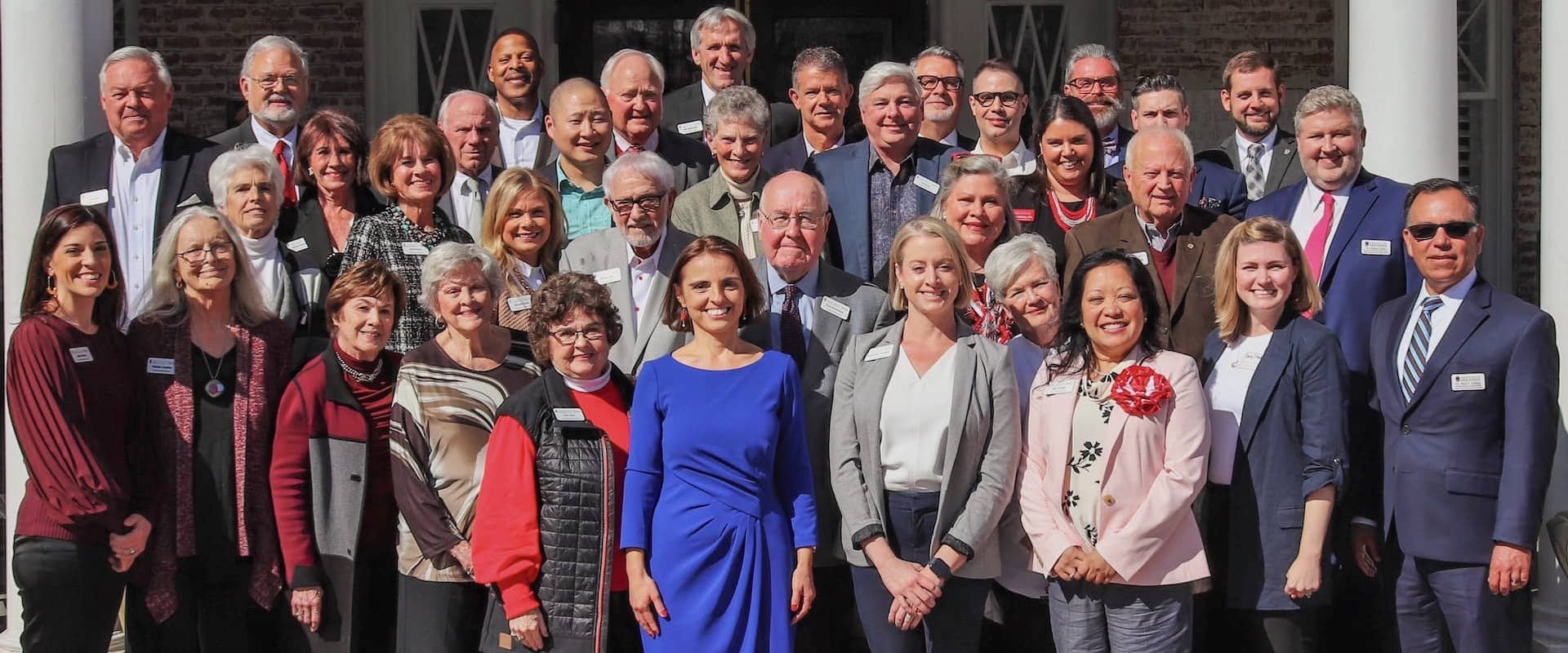 Ways to Give
Further research. Assist the next generation of education and health professionals.
Meet our Advisory Board. The Dean's Executive Advisory Board comprises alumni, community partners and other stakeholders to advocate for the college's vitality, improvement and growth.
The college presents three awards to outstanding alumni each year. These are given for exceptional professional and personal achievements and extraordinary distinction in their fields.
Alumni Awards Overview
Your support helps us deliver a high-quality education, conduct meaningful research and strengthen engagement in Arkansas communities. The college awarded nearly 200 privately funded scholarships in the last academic year, thanks to generous donors. Please contact Tory Gaddy, our college's director of development, or consider making a gift online.
Visit Online Giving and Contribute to the College
The college honors retired faculty and staff members who have been awarded emeritus status by the University of Arkansas System Board of Trustees.
Emeriti Overview
From our Alumni
"Success doesn't happen without a strong foundation. I was fortunate to have attended the University of Arkansas. The U of A played a vital role in shaping my successful daily routines.

This guidance ultimately helped me achieve my goals of impacting others through sports and entrepreneurship. The U of A is a great place to build your foundation and pursue your dreams."

Coach Sidney Moncrief, Bachelor of Science in Education, Physical Education, '79, Razorback All-American, five-time NBA All Star, public speaker and entrepreneur, Moncrief One Team
"Eleanor Mann School of Nursing was such an integral part of my decision to work in the public health field. The faculty showed unwavering support and dedication to preparing nurses for their future. I was fortunate to graduate from the U of A and begin and extremely fulfilling and rewarding career, allowing me to provide care to underserved populations."

Rachel Taylor, Bachelor of Science in Nursing '11, Risk management officer/Nurse for Indian Health Service, lieutenant commander in the U.S. Public Health Service
"With elite athletes competing for the University of Arkansas' various athletic teams I was able to learn the best way to build rapport with some of the most talented athletes around the country."

Jessica Cohen, Master of Athletic Training, '13, Assistant athletic trainer and physical therapist, Portland Trail Blazers
"The university has given me so much. I can look back on my time almost ten years ago as some of the fondest memories of my life so far, and I've entered a productive and fulfilling career as a public school teacher as a result of the combined efforts of all of my professors there."

Jeff Ayers, Master of Athletic Training '12, Published author, English and creative writing teacher, Rogers High School