Welcome! If you want to change people's lives, our college is the place for you. We empower our graduates to teach children from preschool through adulthood, help deliver babies and provide care and comfort to the elderly. Our graduates direct recreational programs that boost health and rejuvenate the spirit, and they help those who have lost the power of speech to regain it.

A Caring College
The We Care initiative furthers the College's three priorities, revolving around tangible ways faculty and staff can collaborate across campus and the state to address complex education and health challenges. Follow our progress using the #coehpWECARE hashtag, while faculty and staff will find on Sharepoint details including funding and proposal deadlines.
Leading with Care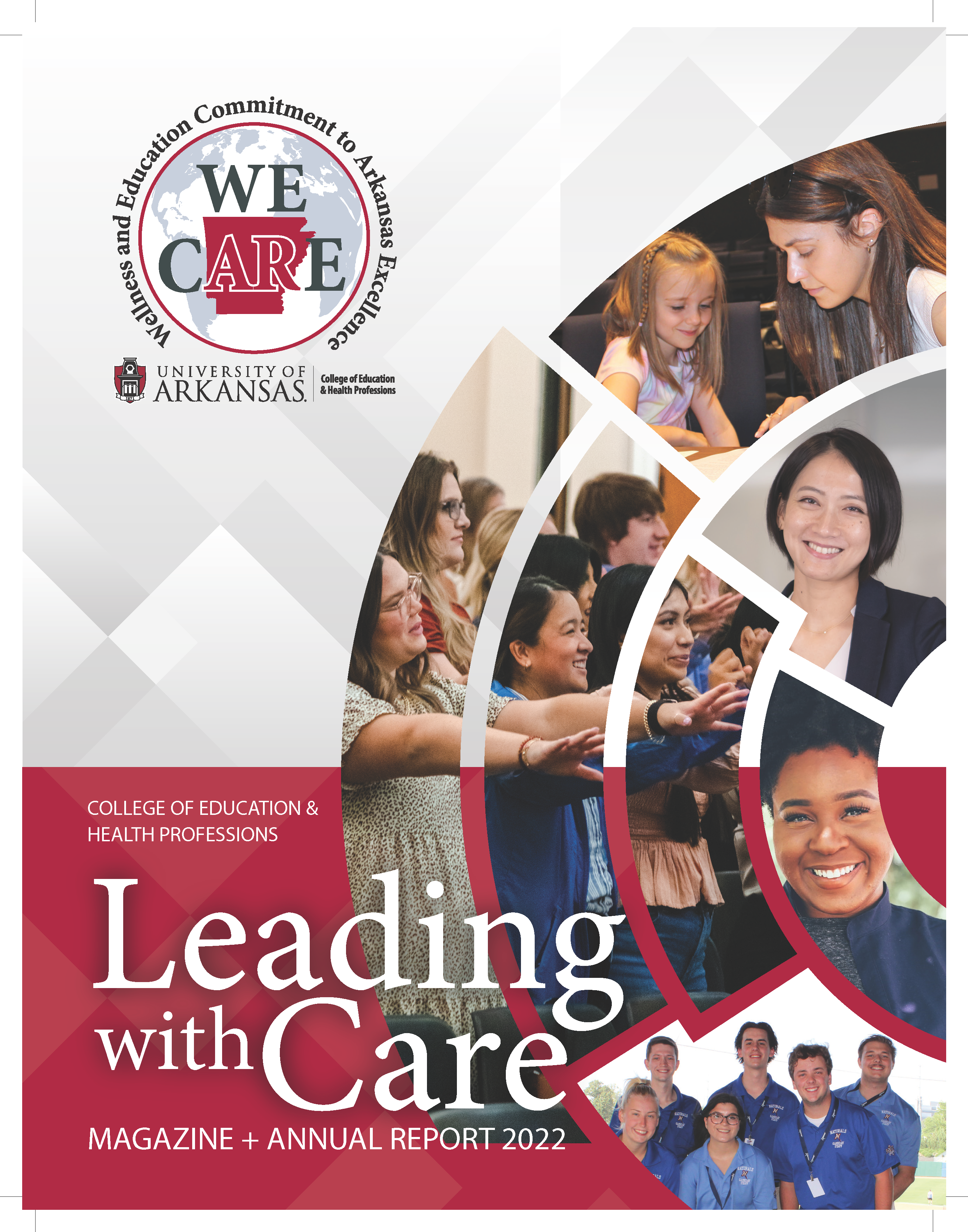 Our college's annual magazine, Leading with Care, highlights students, faculty and alumni who are making a difference in Arkansas and around the world.
Learn about the College of Education and Health Professions
The college is the third largest college at the UofA with the largest graduate enrollment and is committed to fulfilling the university's mission as a nationally competitive, student-centered research university serving Arkansas and the world.
Colleague News
Colleague is the magazine of the College of Education and Health Professions