Study Abroad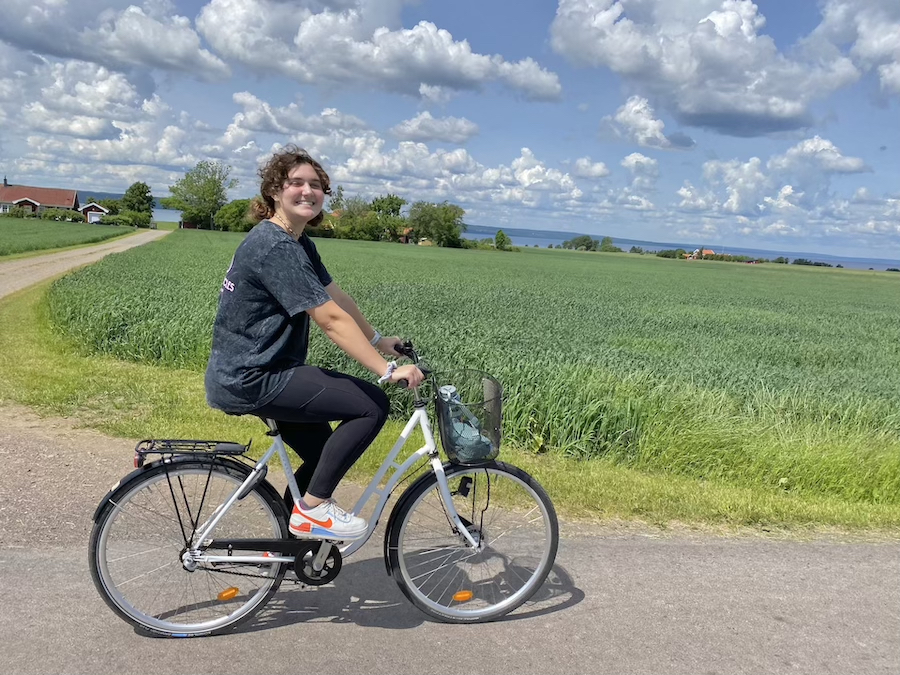 Student Shealynn Lander bicycles on Sweden's Visingso Island during a June 2022 Study Abroad trip. Photo by Michelle Gray, Ph.D.
Studying, working or interning in another country is a highlight of the academic career of many students. For the coming year, the College of Education and Health Professions is planning several COEHP Study Abroad programs for 2024.
Study Abroad programs include academic credit, but no less important are the personal and professional growth you will experience.
Learn More About Study Abroad
To-Do List for COEHP Students' Study Abroad Planning
Meet with Your Academic Advisor
When is the best time for you to study abroad? Which classes should you take while abroad or on campus? How can you earn credit towards your major/minor/electives/core classes? Book an appointment at the Sylvia Hack Boyer Center for Student Services.
Meet with Your Study Abroad Advisor
Students who want to study abroad will meet with the COEHP Study Abroad Advisor 1-2 semesters in advance of when they plan to travel.
Schedule an appointment (SharePoint) with your Study Abroad advisor.
Note: All Study Abroad experiences, including internships, direct enrollment research and unaffiliated program providers, must be registered with the Office of Study Abroad.
Recent Excursions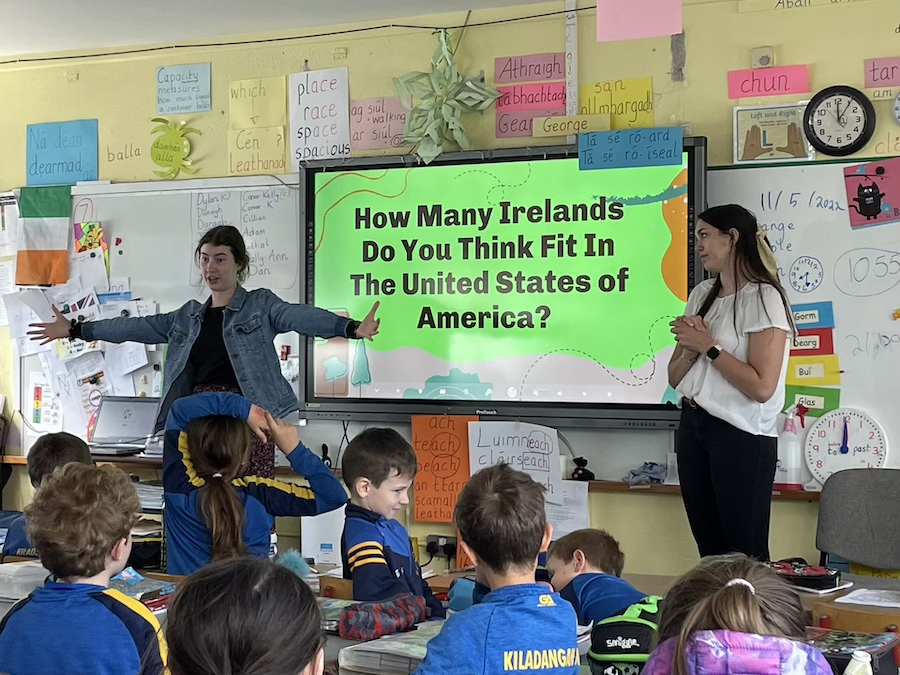 Students on the May 2022 Study Abroad excursion to Ireland give a presentation at Scoil Chill an Daingin, a primary school in Puckane, North Tipperary. Photo by Paul Calleja, Ph.D.
Health Teams Abroad in Sweden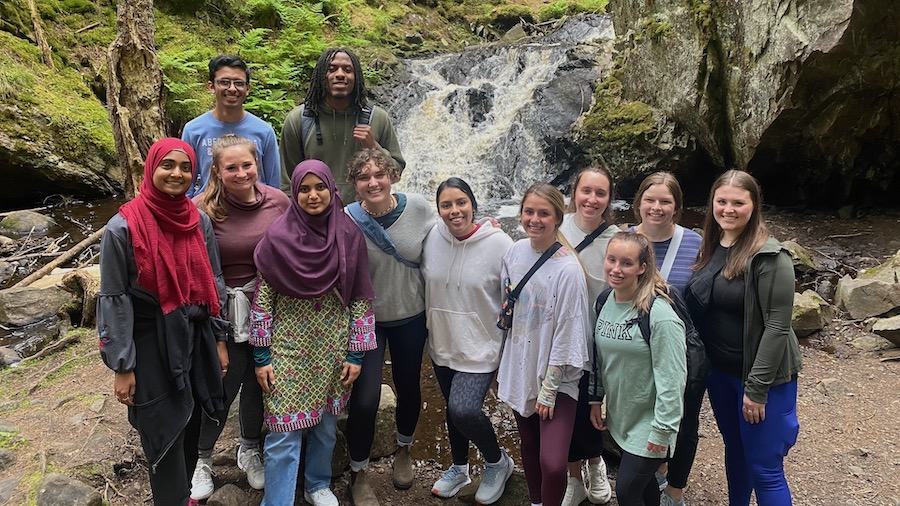 During a June 2022 Study Abroad trip to Sweden, students gather for a hike on the Hassafallsleden trail. They include Khadeeja Asif, Haris Rana, Sadie Stark, Haadiya Muhammad, Marcus Logan, Shaealynn Lander, Karina Escobar, Katelynn Kallodaychsak, Jordan Spangenberg, Kylee Buck and Haley Gaskill. Photo by Michelle Gray, Ph.D.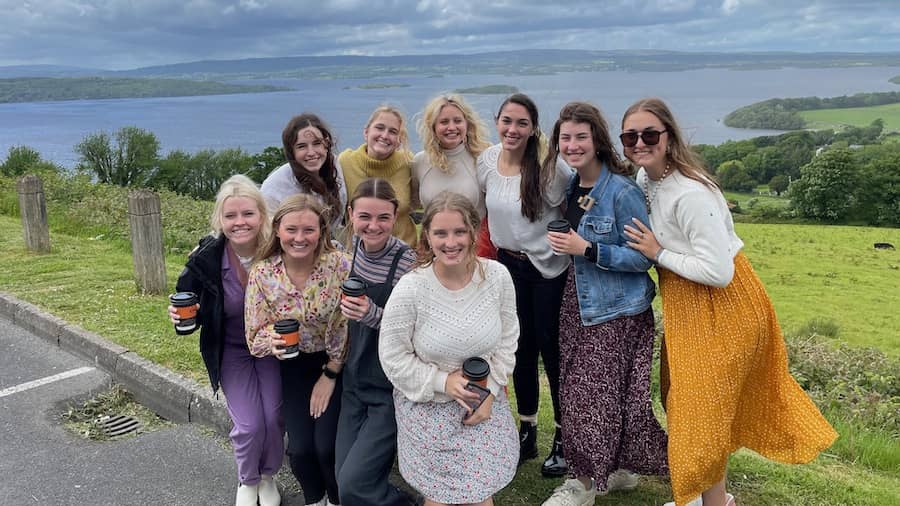 Students take a coffee (or tea) break in Castletownarra parish in County Tipperary during their May 2022 Study Abroad excursion to Ireland. Photo by Paul Calleja, Ph.D.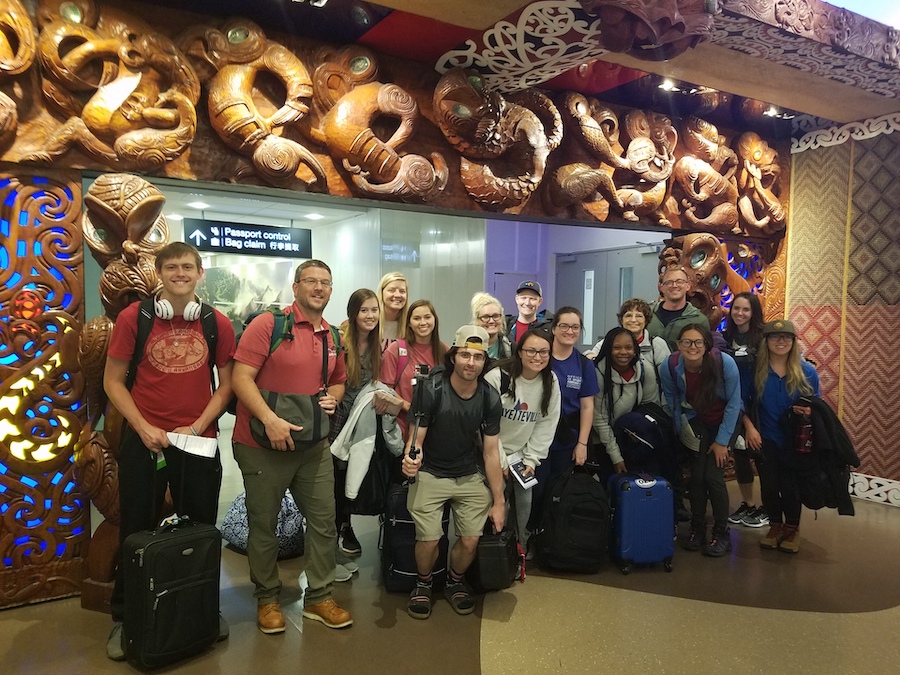 Students and faculty begin their Study Abroad program, Adventure Therapy and Leadership in New Zealand, in May 2018 in Aotearoa, the Maori name for their country. Photo by David Christian, Ph.D.
Experiences of Past Study Abroad Students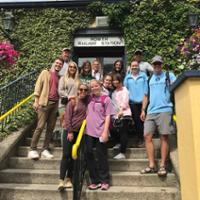 Sumner Sparks
Undergraduate education major, Ireland program
"Going into the elementary schools was like stepping into the everyday life of an Irish person. When you travel as a tourist, you observe from the outside."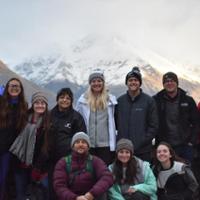 Diarra Smith
Graduate counseling student, New Zealand program
"When I went back and read my journal, I saw a progression of my emotions and experiences."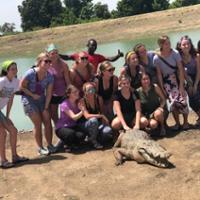 Nicole Capdevila
Undergraduate nursing student, Ghana program
"We learned a lot about being inventive. The nurses and doctors make so much of what they have, it was awesome to see. They were really willing to teach us how they do what they do and why."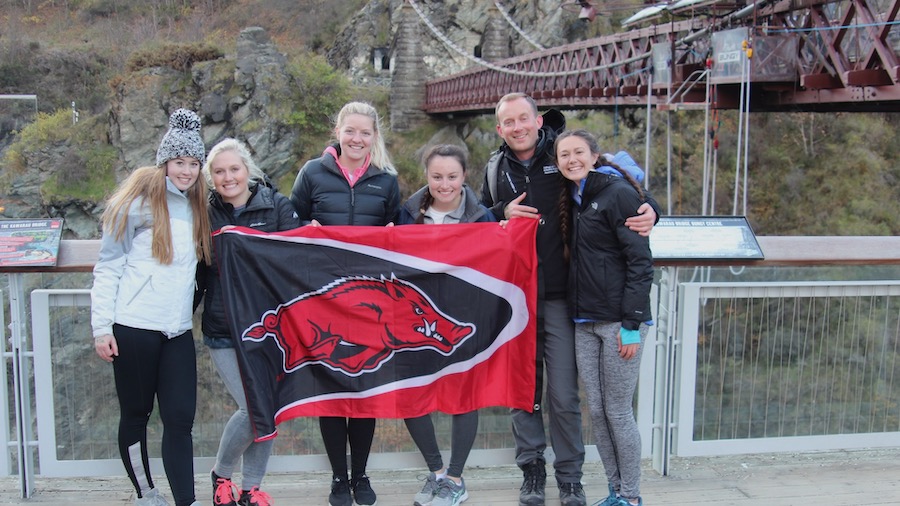 Students gather before bungee jumping from Kawarau Bridge near Queenstown on an open day during a May 2018 Study Abroad trip to New Zealand (Aotearoa in Maori). Photo by David Christian, Ph.D.