Commencement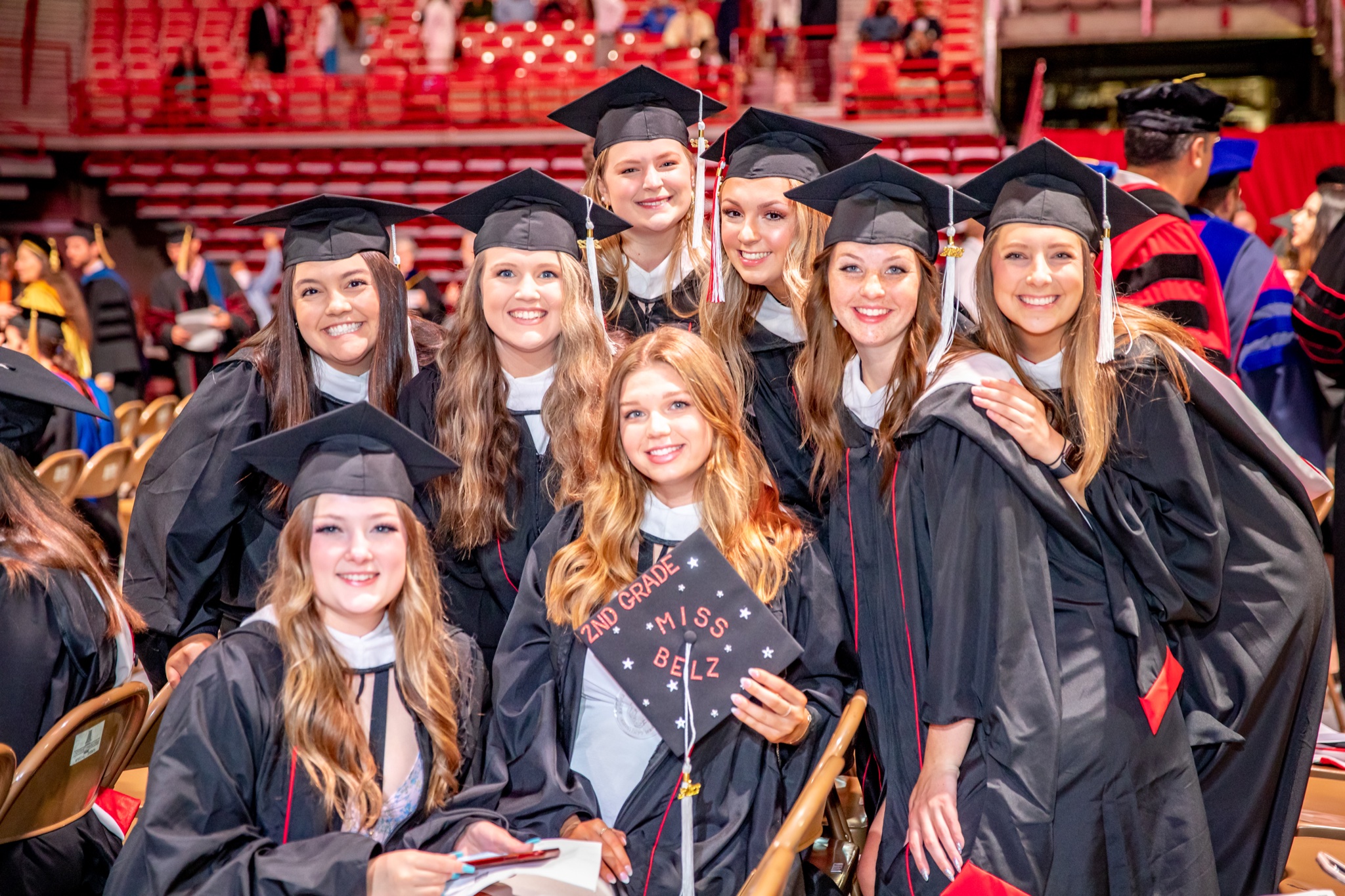 May 2023 COEHP Commencement
Commencement is an important recognition of a significant milestone in a student's academic journey and allows the institution to realize its ultimate mission.
The 2023 all-university commencement will be 8:30 a.m. Saturday, May 13, at Bud Walton Arena; only graduate students will be recognized here.
The ceremony for the College of Education and Health Professions, where COEHP undergraduates receive diplomas, will be 5 p.m. May 13 at Bud Walton.
Details are on the commencement general information page for the Fayetteville campus. The deadline for all eligible students to apply to graduate is Wednesday, March 1.
The Spring Commencement page of the Office of the Registrar offers details including updates and general information — both for graduates and their guests — including parking and security details. Families should note early arrival is recommended as tickets are not required, seating is not reserved and all bags will be checked for security. All ceremonies will be streamed live on the UofA YouTube channel.
Regalia
All students will need to have their own regalia to participate in Commencement. The Registrar's Office has cap-and-gown details such as a checklist on degree and departmental items, policies and related information.