Staff Council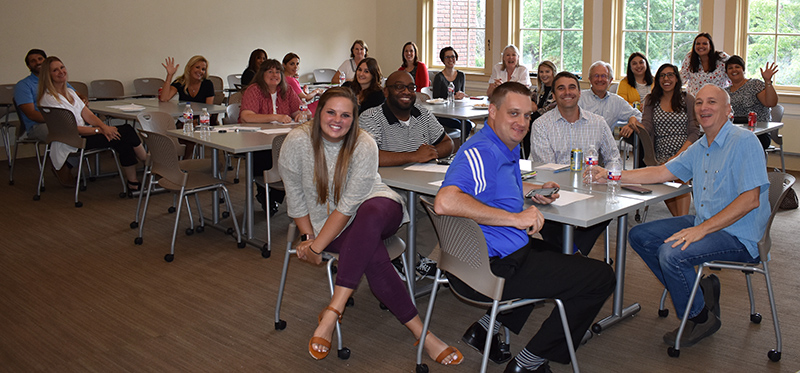 The Staff Council of the College of Education and Health Professions represents non-classified and classified employees. It provides opportunities for training/professional development, recognizes and rewards those qualifying for superior service, and acts as an advisory unit to which concerns can be voiced and then communicated to the dean.
2020-21 At-large, Elected Representatives
Jake Ayo — chair
Shawn Bell
Emily Hosseini
Glennia Hunt
Natalie Townsend
Courtney Vaughn
Bailey Younger
Superior Service Awards
Each year, COEHP staff members may nominate those in the college who consistently go above and beyond in their service to the college, students and community for the Superior Service Award. Recipients receive a $1,000 stipend.
Congratulations to the 2019-20 Superior Service Award winners:
Haley Carney
Denise Bignar
Gina Hardin
Myra Haulmark
Elizabeth McKinley
Courtney Vaughn
Upcoming Staff Council Events
Aug. 20, 2020 — Welcome Back!
Oct. 22 — Managing Stress and Anxiety in Uncertain Times
Dec. 3 — End-of-the-Semester Team Building
Spring events will be announced at a later date.
---
The college's Non-Classified Administrative Council (NCAC) and, for classified employees, Professional Enhancement Program (PEP), were merged into the Staff Council in 2019.